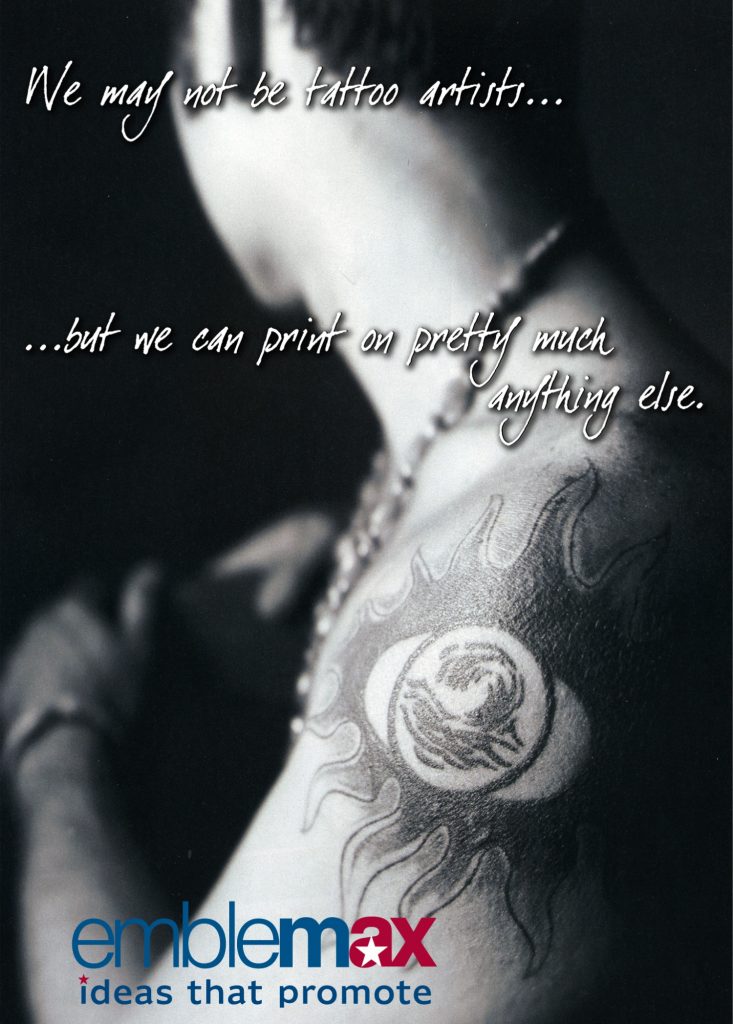 There are lots of printing companies out there, but there is only one Emblemax.
Everything we produce is a work of art. Our products are beautifully designed and easy to order. With our help, you can promote your brand and message with the results you actually want to see.
There is no question that Emblemax is one-of-a-kind. We provide personal care and attention comparable to a small printer, but have the capacity of one of the big guys.
Very few custom printers are suited to move orders in and out as quickly as we do and still manage to deliver quality work and at an excellent price.
We offer the ideas and expertise that will get you where you need to go.
The best part about working with us is we use our research and expertise to provide tailored ideas for each and every customer to ensure their products will be the best fit for their promotion and really make them stand out.
If all this isn't enough, rest assured knowing that when you work with Emblemax: we get the job done, we get it done well, and we get it done fast.
We've learned a few tricks in the business over the last 25 years, and we continue to use our experience to make our business even more turn-key and better than it has been before.
Don't believe us? Just give us one chance to prove it.
There is a reason our main client base is full of customers who have come back to us again and again. It is simple: We are reliable, easy to work with, and we deliver promotional results that really work. What more could you want?
Contact us today and we'll be happy to help.